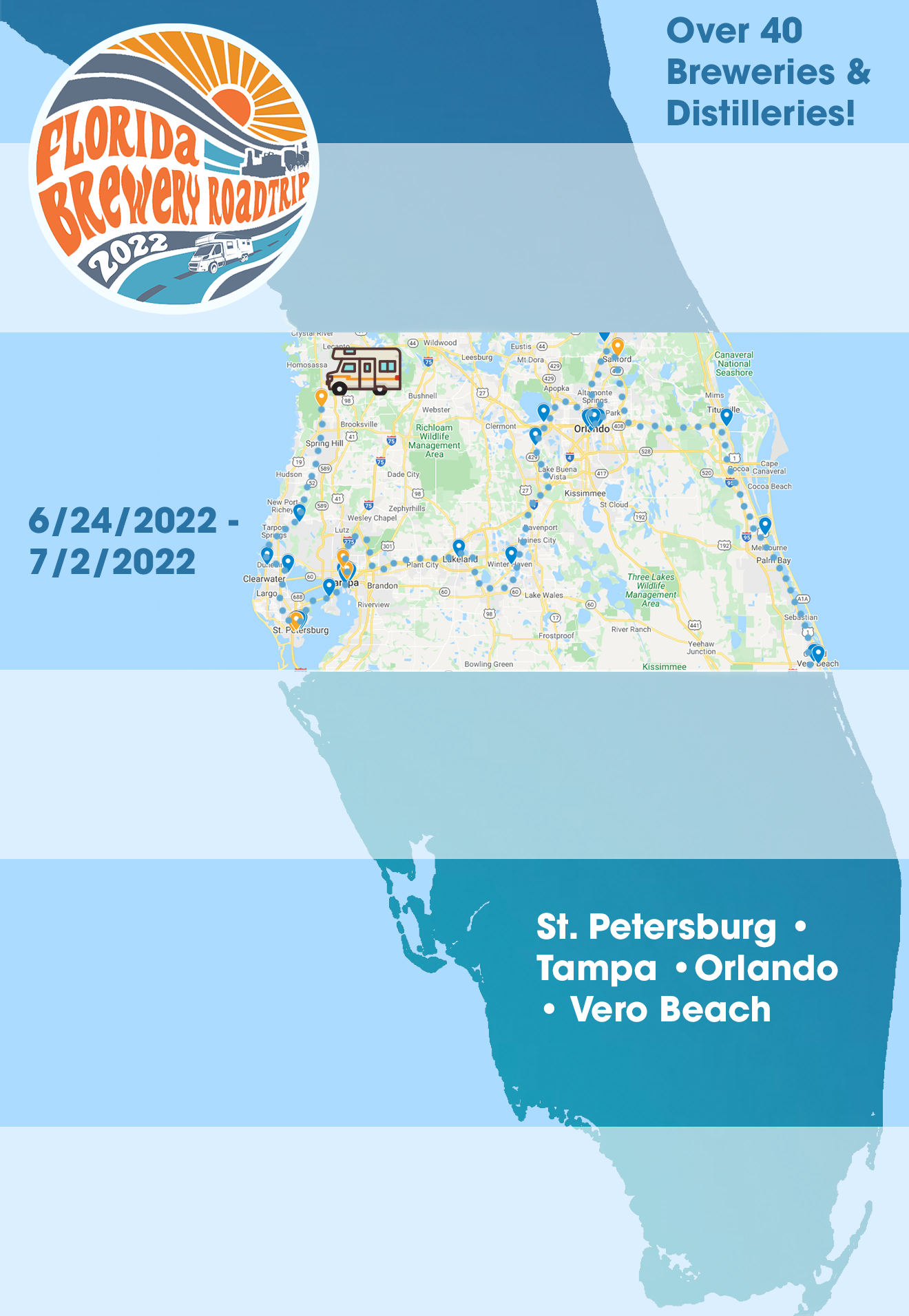 Our Purpose
Owing to his passion for craft beer, Steve Oliver (The Brewery Architect) has made it his mission to better connect with the growing craft beer communities across the country. Steve, as Principal of OPA Design Studio, an architecture firm in Austin, Texas, with a focus on designing for craft industries, started The Brewery Road Trip in 2019 to explore the Houston and Dallas/Fort Worth areas. He embarked in an RV on a 10 day journey across the state to visit over 50 breweries and cideries.

With an additional focus on distilleries, this year's road trip stretches from Florida's Gulf Coast to the Atlantic, taking Steve and his guests across dozens of the best breweries and distilleries the sunshine state has to offer from Crystal River (location of OPA's current distillery project, Aggregation Distilling) to St. Petersburg/Tampa to Orlando and finally to Vero Beach, where OPA is designing 21st Amendment Distillery.
Joining Steve on this year's trip will be Home State Brewing's Head Brewer, Marco Reyna.

For Marco, it all began in Chicago in 2004. His interest in craft beer began like it does for many brewers these days, as a home brewer. His hobby turned into a profession in 2010, when he took on a brewery role at one of the most successful breweries in Chicago. From there he continued his career working for breweries in Asheville, Miami, and Tampa before finally landing in Orlando in 2018.

In 2020, he met a group that was in the early planning stages of Home State Brewing Co. and was invited to join the team as co-founder and head brewer. Home State Brewing Co. opened its doors in early February 2022 and has quickly become a neighborhood staple in the Winter Garden community.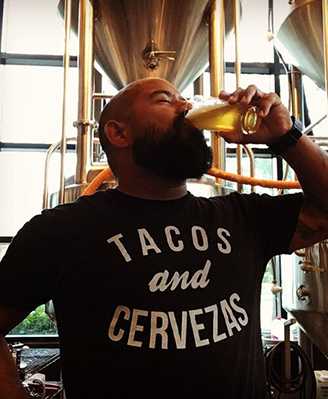 Our Schedule
Friday, 6/24

• Escape Brewing Company | Trinity, FL

• de Bine Brewing Company | Palm Harbor, FL

• Crooked Thumb Brewery | Safety Harbor, FL

• 82 Degrees West Distilling | Tampa, FL

• 7venth Sun Brewery | Tampa, FL

• Angry Chair Brewing | Tampa, FL
Saturday, 6/25

• Cigar City Brewing | Tampa, FL

• Zydeco Brew Werks | Tampa, FL

• Florida CANE Distillery | Tampa, FL

• BarrieHaus Beer Co | Tampa, FL

• 81 Bay Brewing Company | Tampa, FL
Sunday, 6/26

• Coppertail Brewing | Tampa, FL

• Grand Central | St. Petersburg, FL

• Cycle Brewing | St. Petersburg, FL

• Green Bench Brewing Co | St. Petersburg, FL
Monday, 6/27

• 3 Daughters Brewing | St. Petersburg, FL

• American Freedom Distillery | St. Petersburg, FL

• Cage Brewing | St. Petersburg, FL

• Mastry's Brewing Co | St. Pete Beach, FL
Tuesday, 6/28

• Kozuba and Sons Distillery | St. Petersburg, FL

• Calusa Brewing | Sarasota, FL

• 3 Car Garage Brewing Co | Bradenton, FL

• Motorworks Brewing | Bradenton, FL

• Corporate Ladder Brewing | Palmetto, FL
Wednesday, 6/29

• Loaded Cannon Distillery | Bradenton, FL

• Swan Brewing | Lakeland, FL

• Grove Roots Brewing | Winter Haven, FL

• Persimmon Hollow | Winter Garden, FL

• Home State Brewing | Winter Garden, FL
Thursday, 6/30

• Crooked Can Brewing Co | Winter Garden, FL

• Tactical | Orlando, FL

• Sideward Brewing Co | Orlando, FL

• Deadwords Brewing | Orlando, FL
Friday, 7/1

• Deviant Wolfe Brewing | Sanford, FL

• Loggerhead Distillery | Sanford, FL

• Central 28 Beer Company | DeBary, FL

• Playalinda Brewing Company – Hardware Store | Titusville, FL

• Playalinda Brewing Company – Brix Project | Titusville, FL
Saturday, 7/2

• Intracoastal Brewing Co | Melbourne, FL

• American Icon Brewery | Vero Beach, FL

• Walking Tree Brewery | Vero Beach, FL